Vertix
A 'must' for getting in and out of the water. Vertix is a flush-fitting ladder in 316 stainless steel that is manually operated. Dimensions: 430×800 mm and 430×1000 mm.
Venezia
The sophisticated version: the teak steps remain horizontal regardless of ladder tilt. Available in sizes 450×800 mm and 450×1000 mm. Only hydraulic version available.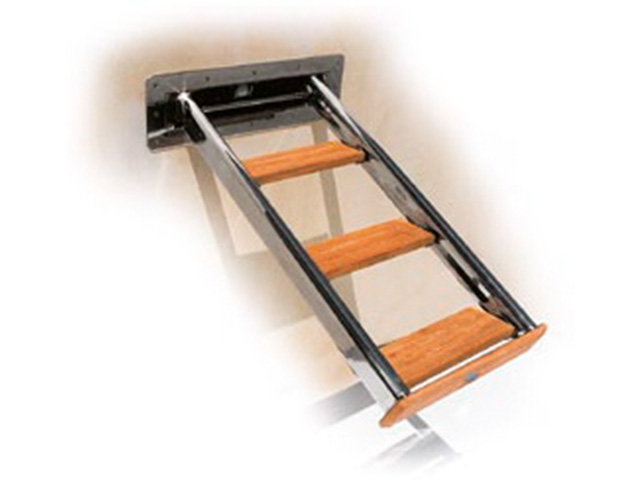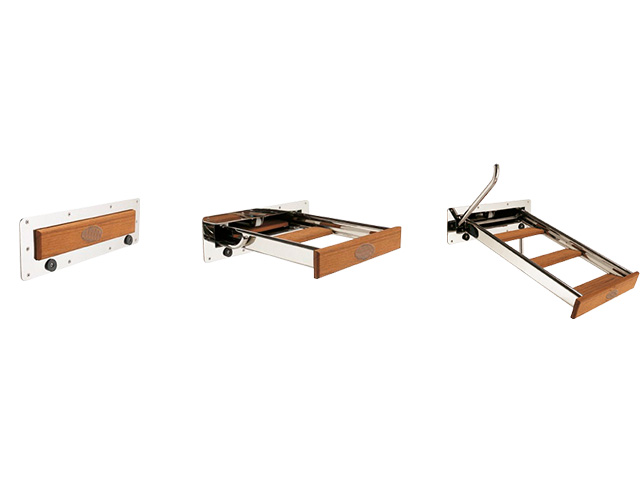 Venezia Top
Fontanel-Inox's range of ladders now includes a new feature: a practical handle to facilitate boarding from the water. The steps are in teak, and are designed to remain horizontal irrespective of the degree of inclination of the ladder. Venezia Top folds away, and has dimensions of 450×800 mm or 450×1000 mm. The ladder is available in the hydraulic version only.
Get in touch with us
Here you have the opportunity to get in touch directly with us.