Evolution
the next generation of gangways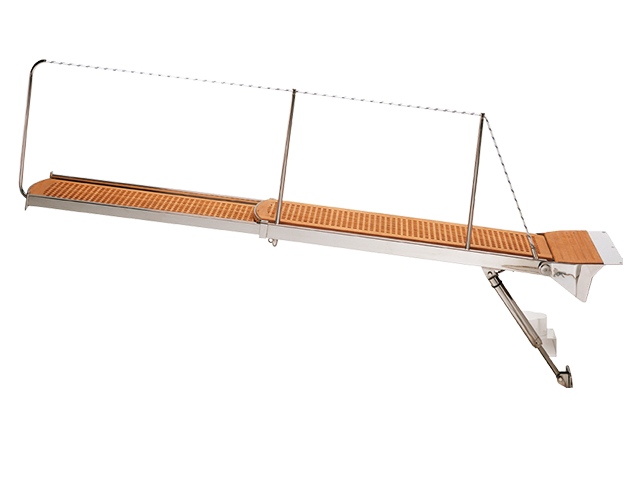 Fontanel Inox | Gangways and more
Fontanel-Inox is a company operating in the heart of the Aprilia Marittima (UD) wet dock. Extremely professional and competent in the nautical sector, it combines the expertise of its personnel with the sector's most advanced technologies and state of the art products. On the wet dock site, Fontanel-Inox is an absolute reference point in the vast nautical universe.
We offer you an efficient structure, with a spacious showroom and highly qualified technicians and electrotechnical engineers belonging to the Blu Yachting Group. Blu Yachting is the parent company that, for over 15 years, has been synonymous with professionalism and creativity: from this enterprise we draw our technicians and electrotechnical engineers, trained to offer our Clients an exhaustive technical and professional experience, fully satisfying the needs and typologies of the work demanded.
In the mechanical sector, Blu Yachting can offer the construction and assembly of hydraulic gangways and ladders, the construction, manufacturing and repairing of stainless steel nautical components, instrument and accessory assembly, engine wintering and maintenance. Pay us a visit to discover the range of products proposed by Fontanel- Inox: we are also ready to offer you our very best service for all your demands!
Get in touch with us
Here you have the opportunity to get in touch directly with us.