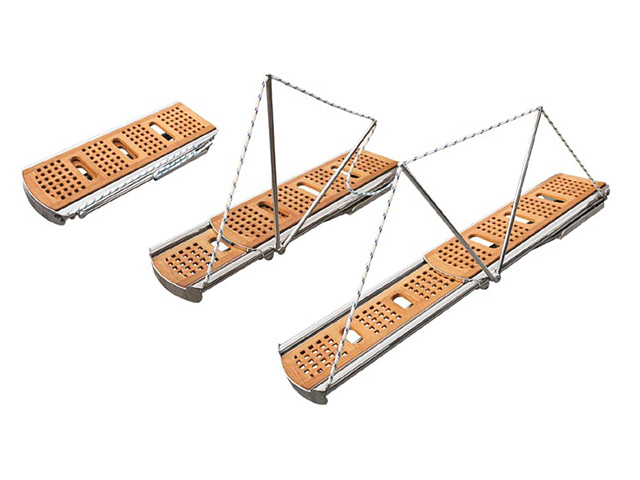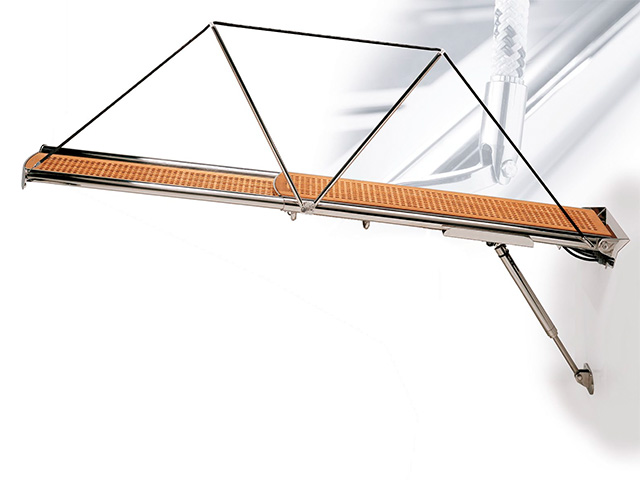 Round tubular frame
External hydraulic connections
Hydraulic cylinders
Grating
Power supply
Operating pressure
Maximum capacity
AISI 316 steel
AISI 316 steel
AISI 316 steel
Teak
12 or 24 volt
90-100 bar
180 kg R. 1900
160 kg R. 2200/R. 2600
140 kg R. 3000
Total weight of standard models, control unit excluded:
Roller 1900×430 kg 54
Roller 2200×430 kg 55
Roller 2600×430 kg 73
Roller 3000×500 kg 85
STANDARD EQUIPMENT
No. 1 radio remote control on board control control panel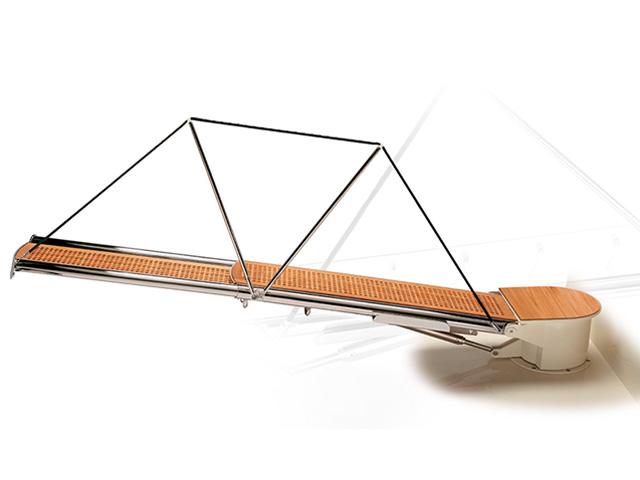 TURNING GANGWAY
A great new idea: the possibility of fitting Fontanel-Inox's tele-hydraulic gangways with a swivel system for application to the stern of the boat. This system makes it possible to rotate the gangway up to 180° to fit snugly against the hull. Fontanel-Inox gangway have a structure in AISI 316 tubular stainless steel, and are fitted with a 12 V or 24 V hydraulic pump; the grating is in teak. The support and the piston which raises and extends the gangway are in AISI 316 stainless steel. The wide range of standard and optional features.
GANGWAY ROLLER IN THE FLUSH VERSION.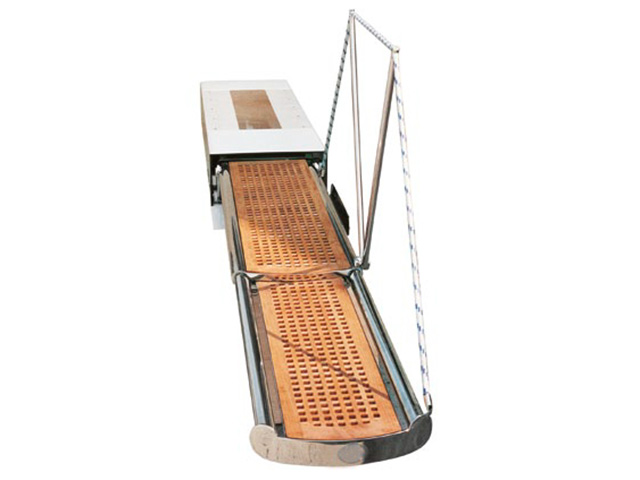 Get in touch with us
Here you have the opportunity to get in touch directly with us.